Amazon is an international online retailer that spans many countries and continents. Despite the large reach, the company continues to grow every day. Amazon offers multiple language options to serve its customers better.
If you would like to use the website or the application in a different language, this article will show you how you can easily change language on amazon. You will read about how to change the language on Amazon and how to revert back to the default language. Do have a wonderful time reading.
Change language on Amazon: All your questions answered
If you are not a native English speaker and you have very little understanding of the language, it may be difficult to navigate through the Amazon website. You might want to change to another language for this reason.
Read also, How To Find Archived Orders On Amazon In 3 Simple Steps
You may also want to change language on amazon because you inadvertently switched from English or any other language to one you do not exactly understand. Whatever reason you may have, the good news is that you can easily change the language both on the desktop website and the application and this article will show you just how.
How to change amazon language on Amazon website
Sign in to your Amazon account through this link. This will take you to the homepage of the Amazon website. From there click on the country icon. For countries that speak more than one language, you should expect to see an option that asks you to switch between two languages.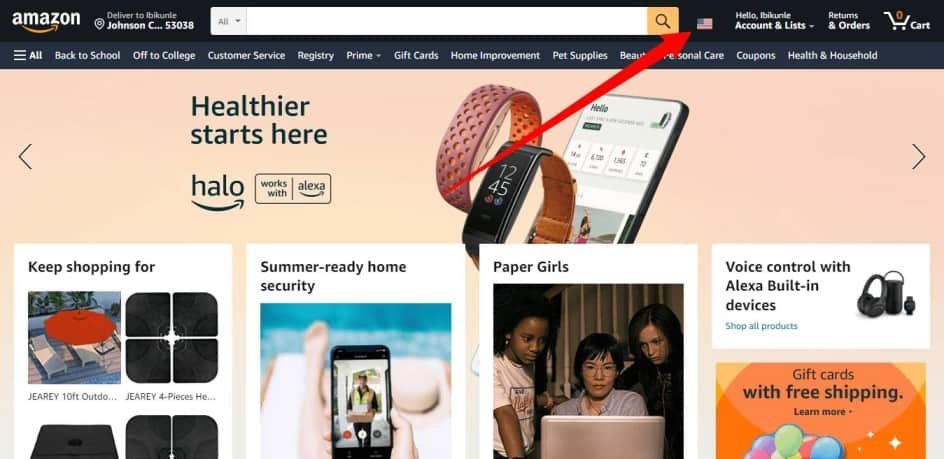 Click on Change country/region to proceed to the page where you make this change.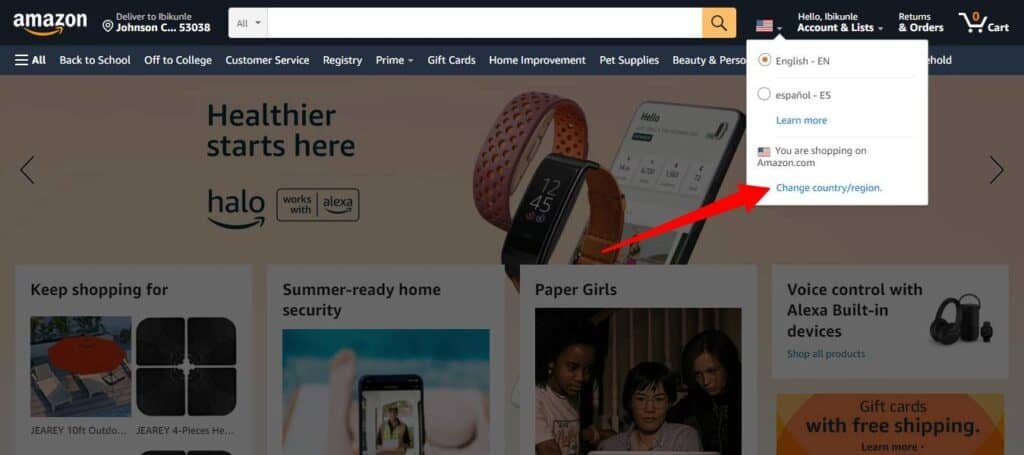 You should see a screen that looks like the one below. In most cases, the default country is the United States. To change to any other country or to another language, choose the country from the list of countries given as a dropdown.
For demonstration, we have selected France as our country and French as the language. You can then proceed to click Go to the website.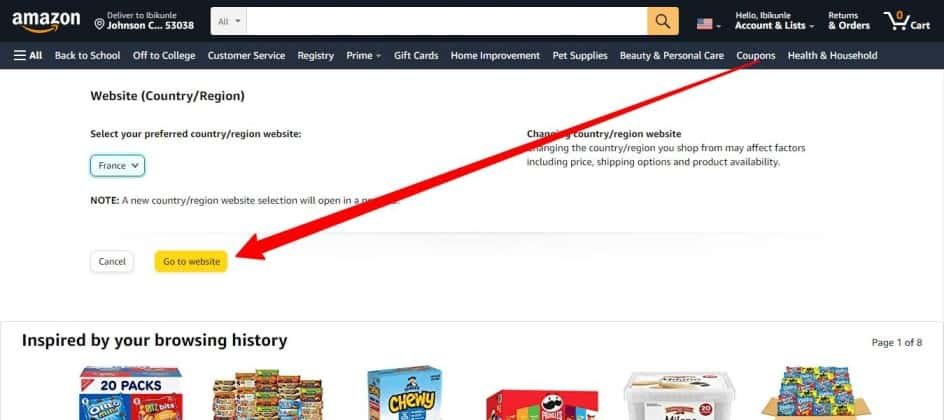 Usually, you will be redirected to a new homepage that has the language of the country you have selected.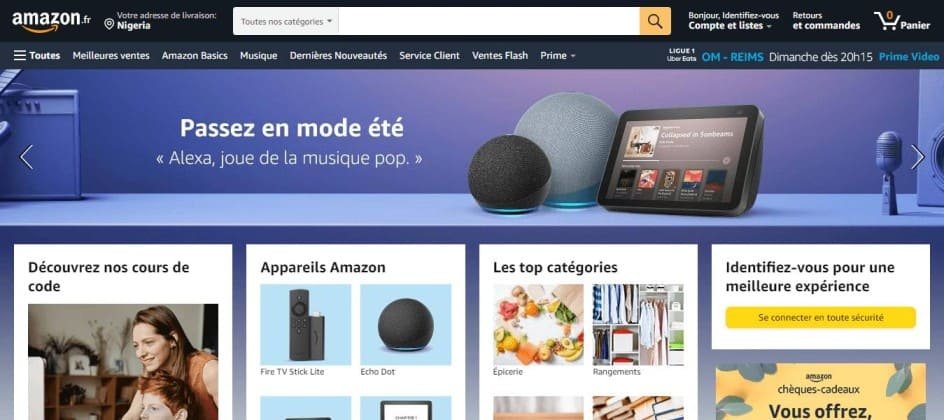 PS: When you switch from one language to another, the domain should look different. For English users, the domain is expected to be https://amazon.com. For users who change their country to India, you would expect to see https://amazon.in.
How to change language on Amazon application
To change language on amazon application, kindly follow the guide below:
Open your Amazon application. For users who own an iPhone, the interfaces for both the Android and iOS applications are about a hundred per cent identical. You can then proceed by tapping on the menu bar on the navigation bar.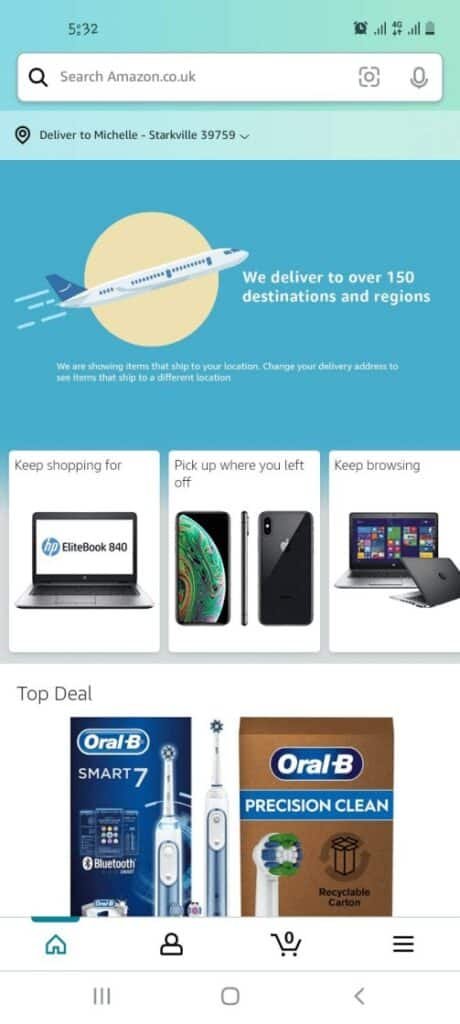 You will be redirected to your profile where you can make changes to every of your account settings. Since our goal is to change the language on the mobile application, we will look for the flag just like on the website.
By default, your country should be set to the United States if you have not tampered with the settings in the past. Tap on Settings and this will tell you to choose from a list of profile-related options. We will pick Country and language as this is our point of interest.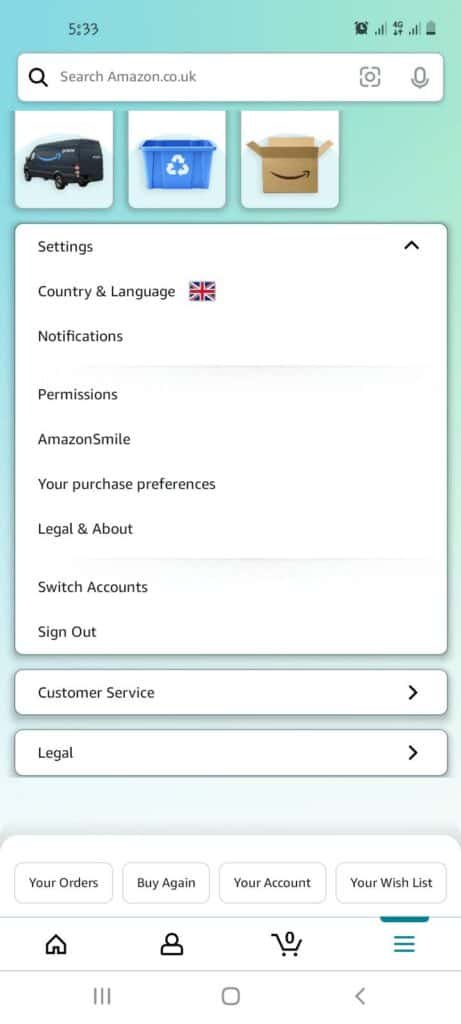 You can then select any of the countries you want to use their language for your Amazon account.
Click on Done and you should see the change reflect on your account immediately.
Check also; Best Guide To Enable Amazon Dark Mode Easily On Any Device
Why is my Amazon in Spanish?
This could happen for a lot of reasons and the likeliest is that someone change language on amazon application inadvertently. You could switch back to English or any other language that you want by simply looking for a country flag and clicking on the country whose language you speak.
Amazon may also display Spanish on your account if your browser allows it. This could happen if your browser is configured to support many languages and Spanish is one of these languages. You can disable this by going to your browser's settings and removing this.
You may want to know that only a few languages are currently supported on the application and website.
How do I change my Amazon back to English?
Amazon gives you the option to change the default language on its website or mobile app. To change the language on the website, click the flag icon to the right of the search box at the top of the screen. On the Amazon app, tap the three-line menu and choose Settings, then look for Country & Language.
Why does Amazon keep changing my language?
Your language may constantly change on Amazon if your browser allows these languages. You may want to check if your browser is responsible for this by checking the language support it has.
Typically, this happens more in chrome and firefox than in other browsers.
What languages are supported on Amazon?
If you are wondering whether or not your language is on Amazon, you will find this section useful. Overall, Amazon supports languages from the following countries:
Australia
Brazil
Canada
China
Egypt
France
Germany
India
Italy
Japan
Mexico
Netherlands
Poland
Saudi Arabia
Singapore
Spain
Sweden
Turkey
United Arab Emirates
United Kingdom
United States
FAQs