Dressing for work can be a challenge, especially when you're not sure what's expected of you. If you're an amazon customer or worker, you may be wondering what the Amazon dress code is.
Is it okay to wear jeans? What about sneakers? Or are workers allowed to wear whatever they want?
In this article, we'll take a look at Amazon's dress code policy and describe what employees can and cannot wear while working for the company. We will also give some dressing tips to those going for Amazon interviews and related amazon events.
What are the Dress Code Requirements for amazon employees?
Do Amazon Warehouse Workers Wear Uniforms? The simple answer to this is NO!
Although Amazon warehouse personnel are not required to wear a uniform, however, there is no specific dress code for Amazon Warehouse employees. But, some general guidelines should be followed.
First and foremost, employees should always dress in a way that is safe and comfortable. This means avoiding loose clothing or anything that could potentially get caught in machinery. Additionally, employees should wear closed-toe shoes to protect their feet.
While there is no specific dress code, employees are expected to maintain a professional appearance. This means avoiding excessively casual clothing, such as T-shirts, shorts, and flip-flops. Additionally, employees should make sure that their clothes are clean and wrinkle-free.
Read also; 10 ultimate reasons why Amazon customer service is the best
What is the dress code in the Amazon fulfillment center?
Working in an Amazon fulfillment center requires adherence to a strict dress code. This is necessary to ensure the safety of employees and to maintain a professional environment. The following are some of the most important elements of the amazon dress code:
Closed-toe shoes are required at all times: This is to protect feet from potential hazards such as fallen objects or sharp edges.
Loose clothing is not allowed: This could get caught on machinery or other objects, leading to serious injuries.
Jewelry is not permitted: This includes rings, bracelets, necklaces, etc. The only exception is small stud earrings.
Hair must be pulled back away from the face: This ensures that it does not get caught on anything.
Makeup is not allowed: This is to avoid potential contamination of products.
Following these dress code guidelines is essential for anyone working in an Amazon fulfillment center.
What's the dress code for an interview at Amazon?
When it comes to interviewing at Amazon, there is no one-size-fits-all answer to the question of what the dress code is. However, there are some general guidelines that you should follow to ensure that you make a good impression and leave a positive lasting impression on your interviewer.
The first and most important rule of thumb is to dress for success. This means wearing professional clothing that is clean, pressed, and wrinkle-free.
It's also important to avoid wearing overly casual clothes, such as shorts or flipflop, as well as any clothing with holes or stains.
You can opt for business-casual attire such as slacks, and a button-down shirt. or you can put on a suit-trouser with a shirt and jacket or a dress with a cardigan over it. Wearing nice shoes is also a good idea.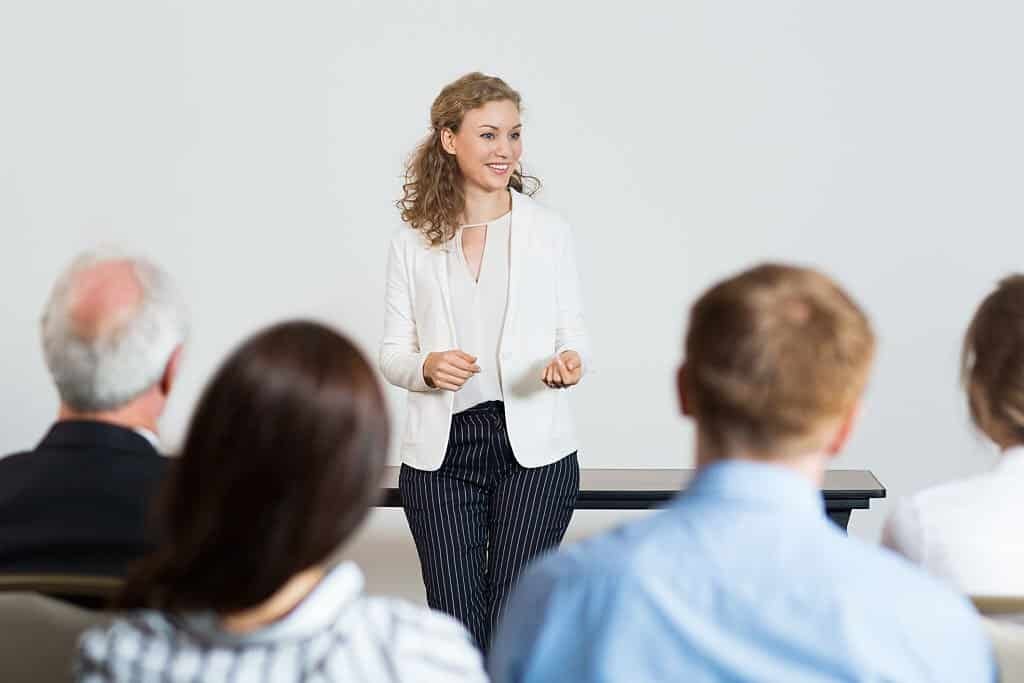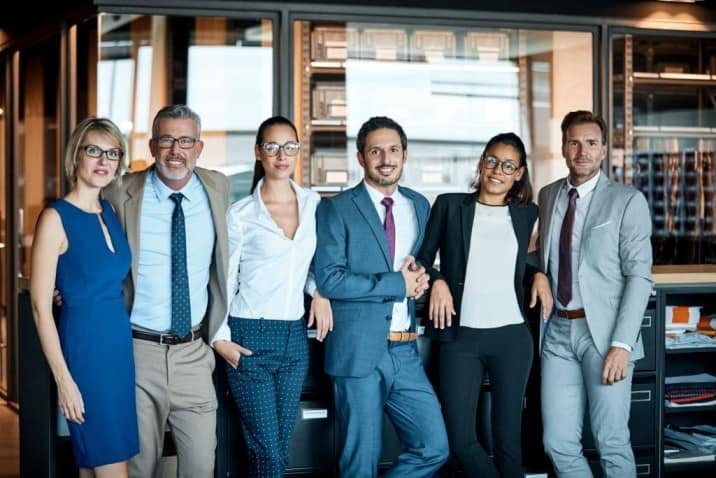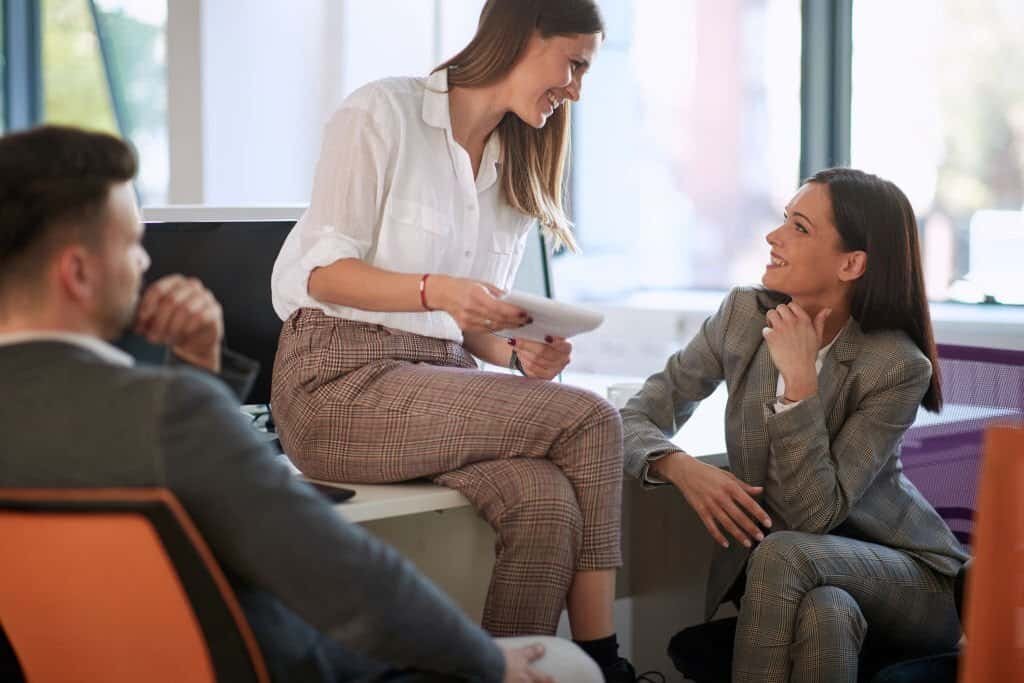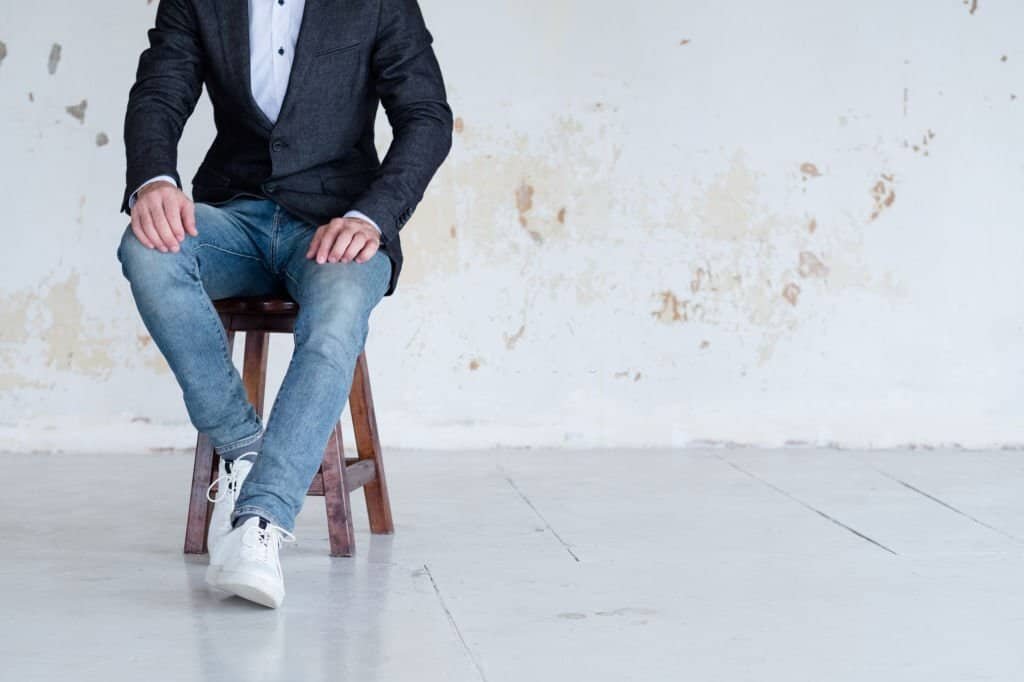 The pictures above are perfect examples of standard business attire, so you really can't go wrong with any of them.
Whether you are going for an Amazon warehouse interview or any type of amazon interview this can be a good option.
If you have any doubts about what to wear, it's always better to err on the side of being too dressed up rather than too casual.
Instead, opt for business-casual attire such as slacks, a button-down shirt, and closed-toe shoes
In general, you want to avoid anything that would make you look unprofessional or out of place in a corporate setting. So Always suit up. Overdressing for an interview is acceptable and underdressing isn't.
In addition to dressing for success, it's also important to be aware of your body language and nonverbal cues. For example, you should make sure to maintain eye contact, sit up straight, and avoid fidgeting.
What do I wear to Amazon hiring event?
This depends to a great extent on the region where you are interviewing. What is considered "acceptable" in Korea may not be the same in the United States. That being said, some general tips apply no matter where your interview is taking place.
A safe bet is to go business casual. This means no jeans, shorts or t-shirts. Wear slacks or a skirt and a collared shirt. A blazer is not necessary but can add a touch of professionalism.
For ladies, a simple skirt/blouse combo, or trousers/jeans with a simple top, sensible shoes, with/without a blazer or coat jacket. Ladies should avoid anything too low-cut or short. Nothing too flashy or 'loud' in terms of jewelry. And generally, ladies should avoid anything too revealing.
For guys, a button-down shirt and slacks are always a good choice. If you own a suit, you can of course wear that. But it is not required. Again, nothing too flashy or 'loud'.
Overall, you want to look presentable and polished. First impressions matter and you want the interviewer to focus on your qualifications – not what you're wearing.
Is there a dress code at Amazon HQ?
There is no set dress code at Amazon HQ, but employees are generally expected to dress in business casual or business professional attire, meaning you can wear anything from a summer dress to jeans & a hoodie to a three-piece suit.
Although engineers tend to be more casual (t-shirts) and retail employees tend to be closer to semi-business casual (collared shirts, vests).
No one really bats an eyelash if someone shows up in shorts and a t-shirt during the summer. Just remember, when in doubt, it's always better to be overdressed than underdressed!
Are the Amazon Dress Code Rules the Same Everywhere?
Amazon's Dress Code Rules are similar throughout all warehouses due to the importance of worker safety. However, the rules may vary slightly depending on the specific warehouse's needs. For example, the amazon-dress-code in a warmer climate may be less strict than in a colder climate.
Nonetheless, the following are general amazon-dress-code guidelines that all warehouses follow:
All workers must wear closed-toe shoes.
Shirts and pants must be free of holes or rips.
Workers must be clean and well-groomed.
Clothing with offensive language or imagery is not allowed.
What is Amazon Warehouse Dress Code Policy Guideline?
Amazon's dress code guidelines cover a wide range of topics, from what to wear on the top and bottom to shoes, hair, nails, and accessories. Safety equipment is also an important part of the amazon dress code. Amazon requires all employees to wear proper safety gear when working in the warehouse or out on delivery.
Top: Warehouse workers are not allowed to wear loose t-shirts, tops with baggy sleeves, crop tops, booty shorts, skirts, or anything else too revealing. Amazon employees can wear hoodies but they need to ensure that there are no hanging strings in them. It is also expected that the employees do not wear anything with an offensive slogan on it.
Body: There are no specific guidelines for what employees can and cannot wear on their bodies. However, Amazon does ask that employees refrain from wearing anything too revealing or offensive.
Bottom: Amazon also expects its warehouse employees to wear fitted jeans. Jeans or other pants that are baggy, have holes, or are ripped are not allowed. Skirts and dresses must also be knee-length or longer.
Shoes: All shoes worn in the Amazon warehouse must be closed-toe and slip-resistant. No open-toed shoes, sandals, or high heels are allowed.
Hair and Nails: Hair must be pulled back away from the face. Employees are not allowed to have any loose hair hanging down. Nails must be kept short and clean. Artificial nails are not allowed.
Accessories: Amazon employees are not allowed to wear any type of jewelry while working in the warehouse. This includes necklaces, rings, bracelets, and earrings.
Safety Equipment: Amazon requires all employees to wear proper safety gear when working in the warehouse or out on delivery. This includes closed-toe shoes, gloves, and a hi-vis vest.
Amazon Tattoo and Piercing Policy
Tattoos and piercings are permitted, however, ear gauges and cell phones are not.
Also, the company permits workers to have all types of body, ear, and facial piercings.
management isn't as concerned with how their warehouse workers look since they don't engage with Amazon customers
However, these tattoos must not send offensive or otherwise controversial messages that might upset co-workers.
As an Amazon employee, you are expected to maintain a professional appearance at all times.
Are warehouse workers punished for dress code violations?
The workers at the Amazon Warehouse have a point system that may lead to fines. This means that for every violation, the worker receives a certain number of points. This also implies that employees will get points for any inappropriate attire. When a warehouse worker accumulates six points, they are automatically let go of their position.
However, it is up to the company's discretion to decide how they want to handle each situation. Some Amazon workers have claimed that they have been unfairly dismissed due to their wardrobe choices. The amazon dress code does state that repeated violations may lead to termination.